Winter Swans
Structure
Irregular rhyme and rhythm- as the lines are uneven and disjointed they reflect the fact that, for the majority of the poem, they are arguing which is unplanned and has no set structure. It also shows that the poem is full of emotion.
Final stanza- Only contains two lines whereas all other stanzas in the poem contain three lines showing there is something between the people- the arguement and tension. The final stanza emphasises that, like the lines, the couple are a reconciled pair that are together.
"And then a break/ in which we walked"- enjambent emphasises that the weather has returned to normal yet their relationship is still broken.
" 'They mate for life' "-Stanza is opened with speech highlighting this as the first time we hear either of the couple speak showing they have turned a corner in their relationship and are beginning to reconcile
1 of 13
Winter Swans
Language
"The clouds had given their all" "Two days of rain"- pathetic fallacy, implies that tears have been shed, they have given their all to the relationship.
"The waterlogged earth/ gulping for breath"- Personification of the earth's desperation, the earth is saturated with water as too many tears have been shed. They're drowning with their relationship yet as the earth is "gulping" it shows they still want to maintain their relationship.
"Until the swans came and stopped us"- Swans are white which signifies peace indicating seeing the swans will be the start of the rebuild of their relationship.
"Icebergs of white feather"- Icebergs have more surface below the water. They are still together but they are separated and in half. Also suggests they are hiding their issues below the water.
2 of 13
Winter Swans
Language
"Porcelain over the stilling water"- Porcelain is a ceramic which is strong and beutiful however if it is treated roughly it will break. Reflects their relationship as it was fragile and mistreated therefore has broken.
"Porcelain over the stilling water"-Stilling, verb, shows that the disruption in their relationship is calming down as the waves are starting to settle after the swans leave.
"Slow-stepping in the lake's shingle and sand"- sibilance suggests a softness indicating the tension is softening too. "Slow-stepping" also has connotations of dancing indicating they are moving in unison and are in simpatico, like the swans were.
"Like a pair of wings"- Simile relates to swans. They're no longer to separate things but of one whole. They have flown away from their arguement
3 of 13
Winter Swans
About
Written by Owen Shears
Themes
Separation

Romantic Love

Memory

Failed Relationships
4 of 13
Electrolysis of aluminium
1. Aluminium ore is dissolved in cryolite to lower the melting point to 700*c

2. The aluminium oxide is melted to make it molten and able to electrolyse

3. Aluminium forms at the cathode (the container)

4. Electrical current supplies the Al 3+ ions with 3 electrons to form liquid aluminium atoms

5. This liquid aluminium can be collected through a tap 

6. At the anode the oxide ions give 2 electrons to the electrical current and form oxygen atoms

7. The oxygen gas immediately reacts with the carbon in the electrodes to form carbon dioxide meaning the electrodes wear away and will need regularly replacing
5 of 13
Electrolysis of aluminium
Describe the electrolysis of aluminium
6 of 13
Anaerobic respiration in animal and yeast cells
Glucose -> lactic acid + some energy (animal)

Glucose-> ethanol+ carbon dioxide (yeast)

In animals it can only take place for a short period of time due to lactic acid build up whereas in yeast it can happen continually as long as there is a supply of glucose

Both use glucose and don't require oxygen when taking place

Animals must repay an oxygen debt but yeast need no oxygen

Yeast can be used for economical purposes such as bread making 
7 of 13
Anaerobic respiration in animal and yeast cells
Compare anaerobic respiration in animal and yeast cells
8 of 13
Sonnet 29- 'I think of Thee'
Overall idea
-The poem is about Barrett Browning's longing for her husband, Robert Browning
-It is an extended metaphor in which Robert is the tree and she is the vine
-At the start of the poem she is thinking about him and wishes that he was there with her
-In the second part of the poem he is there with him which gives her a new lease of life and fills her with excitement
Themes
Separation

Physical Attraction

Romantic Love
9 of 13
Sonnet 29- 'I think of Thee'
About
-Petrachan sonnet (first 8 lines give a dilema, final 6 lines silve it, 9th line is called the 'volta')
-She had a serious illness when she younger meaning she had to be cared for throughout her life
-Barret Browning's father was very controlling and told her she would never be allowed to marry however she eloped with Robert Browning in 1846
-While they were courting she wrote 44 sonnets about Robert but didn't show them to him until after they were married 
-Her early poems are more cautious and show her doubts whether she is 'good' enough for Robert however later poems such as this one express joy that their love is shared
10 of 13
Sonnet 29- 'I think of Thee'
Structure
Iambic pentameter- imitates a heart beat, relates to love 
"I think of thee!"- emphasises the positive pleasure she feels talking about him
"Who art dearer better! Rather, instantly"- break in rhythm suggests he has taken over her thoughts and made her heart skip a beat
"I do not think of thee- I am too near thee"- internal rhyme, rhymes 'thee' (Robert) with itself as there is nothing else good enough to rhyme with him, as if he is God which he is to her
11 of 13
Sonnet 29- 'I think of Thee'
Language
"My thoughts do twine and bud/ About thee, as wild vines, about a tree"- metaphor, like a vine wraps around a tree, her thoughts are growing and developing and evolve around him. Wild links to the fact this love has made her rebellious as she has gone against her father
"Straggling green"- suggest that the woman(she) is inferior to the man and that her thoughts aren't enough, she needs him there to support and care for her
"Thy presence; as a strong tree should"- sibilance reflects the rustling of the wind in the trees, natural imagery 
"Burst, shattered, everywhere!"- triplet, emphasises her excitement at his presence. Him being there causes her to become slightly crazy and all her thoughts to break up and discombobulate.
12 of 13
Heart Diagram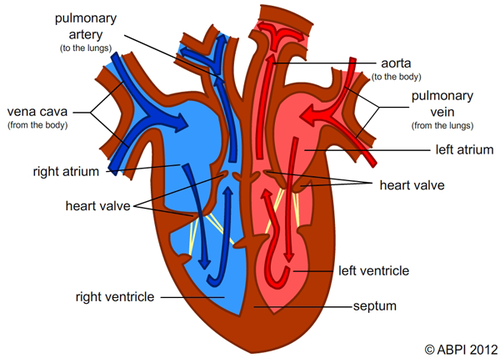 13 of 13