Created by:

Hemdev

Created on:

13-02-18 10:04
Tudor Society
1 of 3
Tudor Family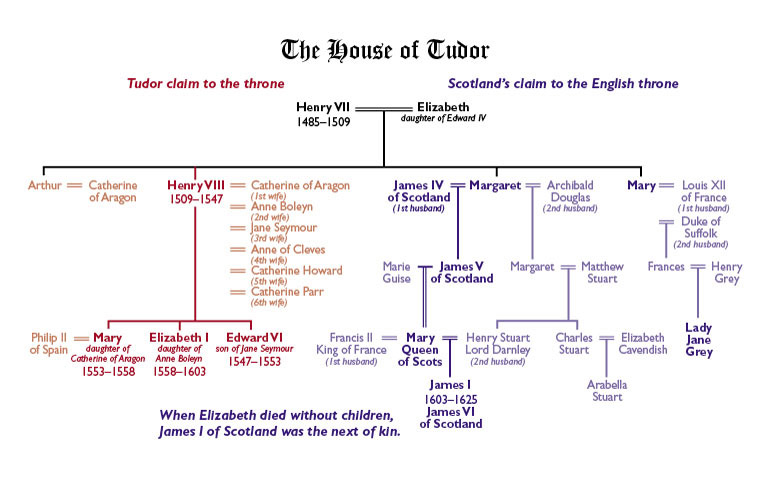 2 of 3
Queen Mary I (Bloody Mary)
Mary I became Queen of England in 1553. Edward VI had named Lady Jane Grey as his successor. Elizabeth supported Mary in her claim to the throne.
During her reign, Mary revived the heresy laws, which stated that a person who did not follow the faith of the realm would be burned to death. During three years of Mary's reign, nearly 300 men, women and children were burned at the stake across England for not converting to Catholicism, including Thomas Cranmer, who had been the Archbishop of Canterbury during Henry VIII and Edward VI's reigns.
However, Mary did make great advances during her reign. She restored the navy, renewed the coinage and increased crown revenue, and also established new hospitals, improved the education of the clergy and increased the authority of local government. Despite this, many of her achievements have been overlooked.
In 1557, England was dragged into a war with Spain against France. This was a disastrous campaign for Mary's troops and England officially lost possession of Calais in January 1558, which was its last stakehold in France.
Soon after this, Mary's health deteriorated and she died, possibly from cancer, on 17 November 1558, aged 42. Mary's half-sister Elizabeth succeeded her. Mary was then buried in Westminster Abbey, despite claiming she wanted to be buried next to her mother in Peterborough Cathedral.
3 of 3